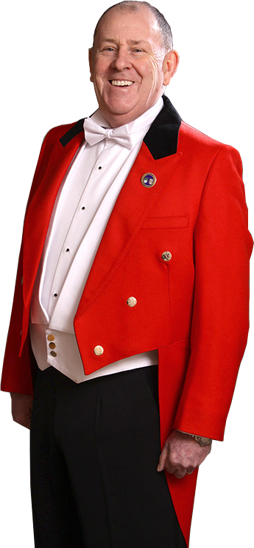 Message from Jeff Blair
President 2018
Welcome everyone to the upcoming season of 2018 and as always, we anticipate an exciting season of golf.
Our County team has undergone a change at the top with AJ Edwards handing over the reins to Neville Johnson as Team Captain. Good luck Nev! County training sessions continue at Carus Green, our main Sponsor, for which we are very grateful.
Our domestic programme is also available on the website, you will be able to secure a place, book a tee time and pay your entry fee online shortly, please bare with us, we're almost there!
It just remains for me on behalf of the County Executive to wish all our teams and members good luck for 2018.
Who are Cumbria Union of Golf Clubs?
Proud to represent golf in Cumbria. The Cumbria Union of Golf clubs is made up of 30 fabulous golf clubs across the region. With a mixture of parkland, links and heathland courses, you are sure to find a golf course to suit everyone. Situated in the North of England encompassing the Lake District National Park, and parts of the Yorkshire Dales, Cumbria Union of Golf Clubs has one of the most beautiful backdrops in the country.
The Union's main responsibilities is to support and promote amateur golf throughout Cumbria, growing membership at club level and hosting a variety of competitions for the county. Our aim is to give golfers the experience of playing in competitions at a higher level expanding their knowledge and confidence to further their own personal goals.
Green Jacket results for 2018
Wednesday 19th September 2018
The Green Jacket competition is run throughout the season with the results of the various 36 hole competitions run by the Clubs contributing to the overall picture. There are 2 divisions , Div 1 for handicaps of 1.4 and better Division 2 is 1.5 or higher. Points are awarded in the sequence 14, 11, 9, 7,6,5,4,3,2,1. Where scores are tied the aggregate of points is divided between the players involved.
Read More...
Woodhall Spa shows its teeth to Cumbria's best!
Tuesday 18th September 2018
, the Junior Champion In the Champion of Champions, our Boys Champion paid the penalty of maybe some wrong decision-making as Will Coxon came home 29th with a score of 29 over. In the Seniors Competition, Seascale's John Rushforth finished 23rd on 21 over. In the County Men's Final Workington's Richard Mewse threatened to take the title on his first attempt but was done in each round by the home run to finish a very creditable tied 7th
Read More...