Cumbria Individual Matchplay Championship 17/18th August 2019 at Brampton GC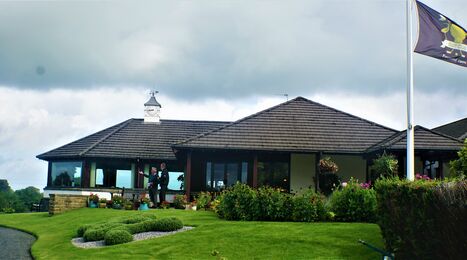 Cumbria's Individual Matchplay Championship was a true test of fitness and stamina for the players this year at Brampton GC.
16 Players on the 1st day were whittled down to allow the next round of 4 matches to be played in the afternoon.
Amazingly last years beaten finalist, Simon Young of Seascale, came to the Championship straight from work after a nightshift and having minimal sleep in his car before playing. Not expecting to play too well Simon proceeded through the 1st round winning his match against fellow County player Darren Whitefield to then have to play another 18 holes in the afternoon against Liam Mason. It then got worse for Simon (depending on how you look at it) as he won his 2nd match meaning he had to go straight back to work from Brampton to Whitehaven on another nightshift to then return and do it all again without sleep on the 2nd day
County Captain Nev Johnston who started his golf at Brampton knocked out 2 of his County players on his way to the last 8,Richard Mewse then Luke Walker, meaning he too had another hard day to look forward to on Sunday.
Excellent golf from Rory Thompson saw him knock out his Stony Holme team mate John Longcake in the 1st round then beating Workington's Will Bowe in the 2nd round to go through to meet Simon Young on Sunday in the semi final.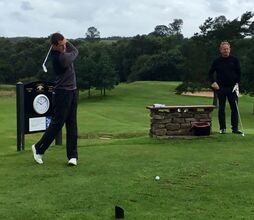 Carus Greens Chris Coates saw off Kieran Waters in the 1st round to then meet another County and Carlisle player in Andrew Wolstencroft, it was a very tight match, which ended going down the 20th hole before Chris grabbed the win to take him through to face yet another Carlisle player, Nev Johnston in the 2nd semi final.
Two hard fought semi finals saw Simon Young of Seascale beat a tenacious Rory Thompson to the Final, while County captain Nev Johnston lost to Chris Coates on the last hole.
Surprisingly Simon was in good form and went on to beat Chris Coates 5 and 4 in the final but unfortunately Simon was unable to fully celebrate his fantastic achievement as a nightshift was again awaiting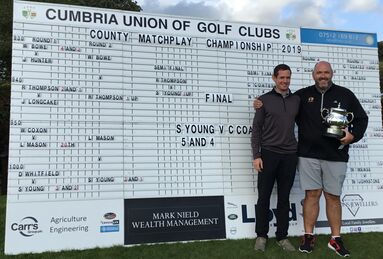 An amazing show of stamina and commitment was given by Simon Young who was the beaten Finalist last year at Barrow GC and with only his 2nd season back in County golf he has shown he still has what it takes. Congratulations and Well done Simon!!