Interclub Strokeplay competition at Eden GC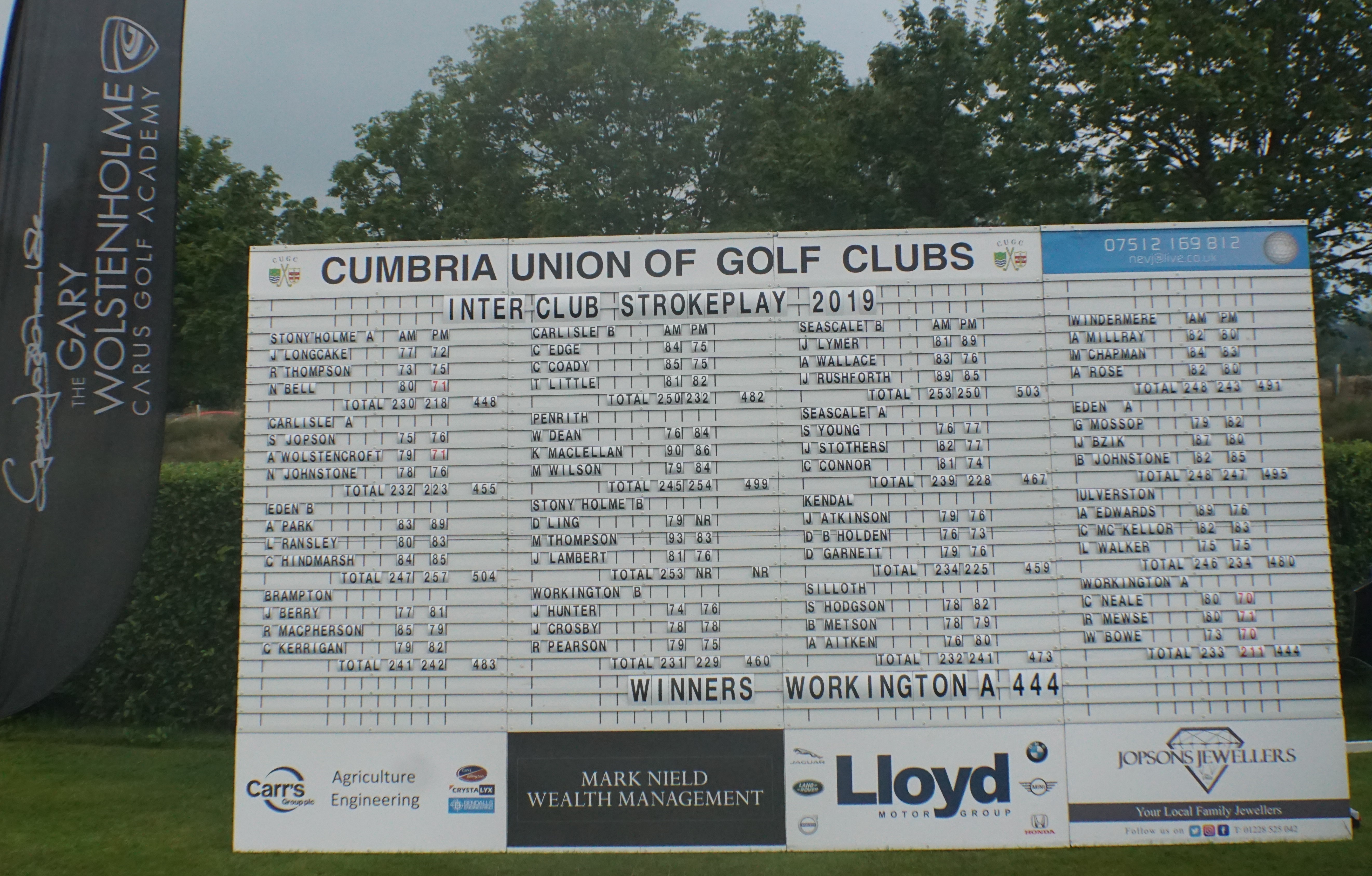 Sunday 4th August 2019 saw 16 teams gather together at Eden GC to try to become this years Interclub Strokeplay Champions. The winning club would then go forward to represent Cumbria in England Golfs Champion Club this year at Romford GC. The 3 man teams played 2 rounds each and with scores added together to find a winning team. Stony Holme A were the first team out and had the best morning score. No player returned any under par scores in the morning round and with 6 clubs within 4 shots the stage was set. John Longcake returned a par 72 for Stony Holme with team mate Rory Thompson a 75, then the 1st under par score of 71 came in from Stony Holme A's Nicky Bell . That gave Stony Holme A a very good score for the day of 448. Carlisle A needed to return a 2nd round score of 215 to beat Stony Holme A's combined score.Even with Andrew Wolstencroft's 1 under par 71 Carlisle A had missed out on the title. Workington B had 1 shot deficit from Stony Holme's morning round but could not monopolise on their morning score and they too fell out of contention. Kendal had similar rounds and with no one under par they too fell away. With teams coming in thick and fast it was beginning to look like Stony Holme A would win again this year. Only Workington A in the last 3 groups still had a chance to steal the title from an almost certain Stony Holme win. Richard Mewse from Workington A returned his score first, which was 71, only the 3rd below par score of the day. Word filtered through that Will Bowe of Workington A was 4 under par with holes to play and that began people wondering if Stony Holme may not win after all. The news of Will's score turned the focus onto Chris Neale who would be next to post his score and with Chris being the more inexperienced of the 3 Workington men the doubts were soon dispersed when Chris Neale's 70 meant that Will Bowe just needed to return 76 or less to allow to Workington A to win. Will dropped a couple of shots but still equalled the best score of the day,70.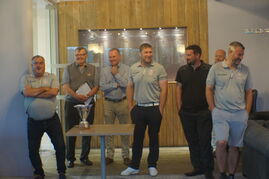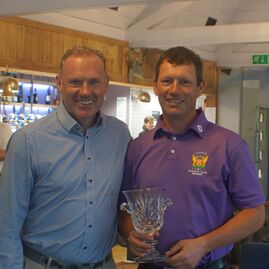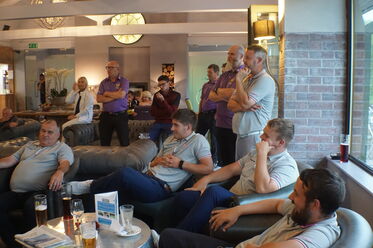 Commiserations to Stony Holme A who held on to the lead from the start but great individual scoring for Workington A made for a nail biting finish once again.
Good luck Workington at Romford.