Recognition for an Outstanding County Career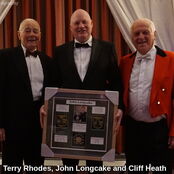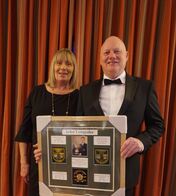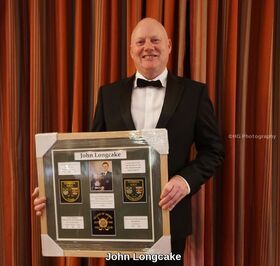 It seemed the perfect time at the CUGC Bi-ennial dinner at Shap Wells to show Cumbria's appreciation for John Longcake and for his long and distinguished County golfing career.
John and his wife Sally were guests of the County for the evening where John was presented with a momento from Head County Referee and long time friend,Terry Rhodes,who gave a summary of Johns illustrious career.
John represented Cumbria an unbelieveable 160 times and has earned his place in Cumbria Golf's "Hall of Fame".
Cumbria Union of Golf Clubs would like to take this opportunity to express our
thanks for his long and committed service and send John and his family best wishes for the future.